In case you haven't visited my Wendy S. Marcus Author Facebook page, here is the U.S. cover for my May 1, 2013 release of Tempting Nurse Scarlet, book #6 in the 8 book Harlequin Mills and Boon Medical Romance continuity, NYC Angels.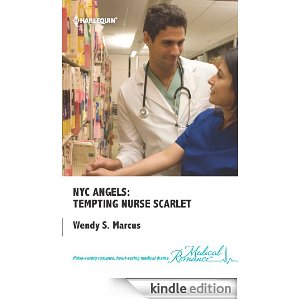 Read an excerpt HERE.
Pre-order for U.S. Kindle  or Nook.
Find out more about the NYC Angels Continuity HERE.