Hi All!
I'm thrilled to share the covers of my two upcoming releases.
Coming October 8, 2014 from Cosmo Red Hot Reads by Harlequin, THE V-SPOT. (This is a hot one!)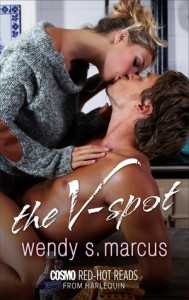 And coming December 9, 2014 from Loveswept Contemporary Romance, LOVING YOU IS EASY.
To find out more about both books and for links to pre-order, check out my Coming Soon page.  So what do you think?