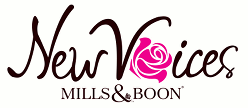 I am thrilled to announce I will be mentoring Tyree Connor in the next phase of the 2011 New Voices contest! Her entry is titled: The Not So Secret Seduction of the Surgeon. (I am always up for a good seduction!) And her first chapter can be found here. (It's fabulous!) I cannot wait to find out what she has planned for chapter 2! Stay tuned.
And to all my friends, old and new, who entered the contest but didn't make the finals, your entry may still have caught the eye of an editor, so don't give up hope. Even if it didn't, keep writing. Keep trying. Do not ever give up!
Hugs all around! I wish I could be there to nibble a chocolate (or six) and chug some wine with each of you.