Tempting Nurse Scarlet, book #6 in the Harlequin Mills and Boon Medical Romance series, NYC Angels, is now available in the U.S., UK, and Aus/NZ. I expect my Books page to be updated soon. In the meantime, links for purchase can be found on my Coming Soon page. Here's an AMAZING review to entice you into giving it a read. http://www.somanyreads.com/2013/05/review-nyc-angels-tempting-nurse-scarlet-by-wendy-s-marcus/
Thank you to everyone who came to visit me at my book signing in Massachusetts! For those of you who couldn't make it, here's what you missed!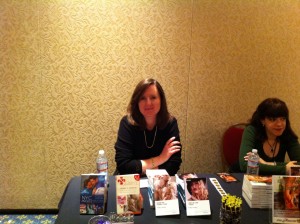 Have you checked out Brenda Novak's Online Auction for Diabetes Research yet? It runs through May. There are wonderful items from authors, publishers, agents and editors up for bid. Two of my published HVRWA friends, Allie Boniface and Janet Lane Walters, and I are offering a critique of your writing. Find out more here: http://brendanovak.auctionanything.com/Bidding.taf?_function=detail&Auction_uid1=2906691 
I'll be signing and giving away FREE books at The Newburgh Free Library's Town Branch at the Newburgh Mall in Newburgh, New York, on Saturday, May 4th from 2:00 p.m. – 4:00 p.m. There will be readings and presentations. I'm guessing the book signing will start around 3:00 p.m. If you're in the area I hope to see you there! http://www.newburghlibrary.org/newburgh-free-library-town-branch/
Also, I'm thrilled that The Nurse's Not-So-Secret Scandal or Tik kelios paslaptys is out in Lithuania this month with a great cover! You can check out all my Lithuania books here: http://www.svajoniuknygos.lt/svajoniu-romanai-2/balzamas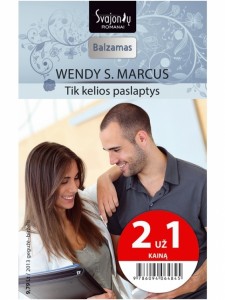 I'm sorry I haven't been a very good blogger lately.  If you're out there reading this please say hi and let me know you've visited! Better yet, share what's going on with you and your writing/reading.