Hi All!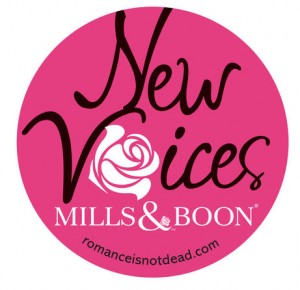 I'm thrilled to have been chosen as a mentor for the second annual Mills and Boon New Voices Contest! If you're not familiar with the contest, I highly recommend you check it out! And, if you write romance, enter! Surely you have a polished first chapter ready to go. If not, get editing. This is an opportunity you do not want to miss.  
Mills and Boon has also started up a New Voices Facebook Page where aspiring writers, contest entrants, and authors are chatting and supporting each other. You have to request to join the page in order to participate. I'll keep an eye out for you!
On a side note, I expect the 2in1 paperback edition of my second book, Once a Good Girl, to be up for pre-order on Amazon UK later this week or next.
So, are you thinking about entering the New Voices Contest this year? Have you already entered?  I've read some terrific first chapters! 'Job well done' to those who have already hit send! 'You can do it' to those still hard at work! And good luck to you all!