Happy December, everyone!
Once a Good Girl… is now on store shelves in the UK!  In case you're on the lookout for it, see the UK cover on the right.
If you don't frequent my Facebook or Twitter pages, the paperback 2in1 UK edition sold out on the Mills and Boon UK website in under a month. So if you plan to pick up a copy, don't wait!
Here's a link to a review on Goodreads if you're still undecided.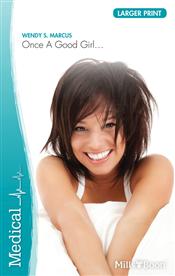 And Once a Good Girl… is now available for purchase on Mills and Boon Australia! Check out the cover! 
While it's not at all how I'd pictured Victoria, I like it.