I'm in the process of overhauling my website. The new and improved version won't have a blog…because I'm a bad blogger. But while I still do, I feel compelled to share that my next Loveswept Contemporary Romance, a military coming home story, All I Need Is You, releases in FIVE days, on October 6th!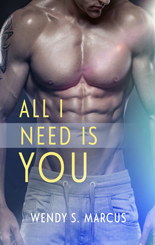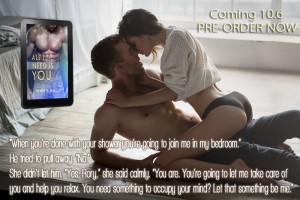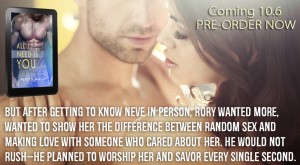 It's getting GREAT reviews on Goodreads!
See what some very popular authors have to say about All I Need Is You on my Home Page! While you're there, click to read an excerpt or pre-order!
Please leave a comment to let me know you were here! And before you go, please stop by my Contact Page where you can like me on Facebook and follow me on Twitter so we can stay in touch!